A brand that didn't kick off !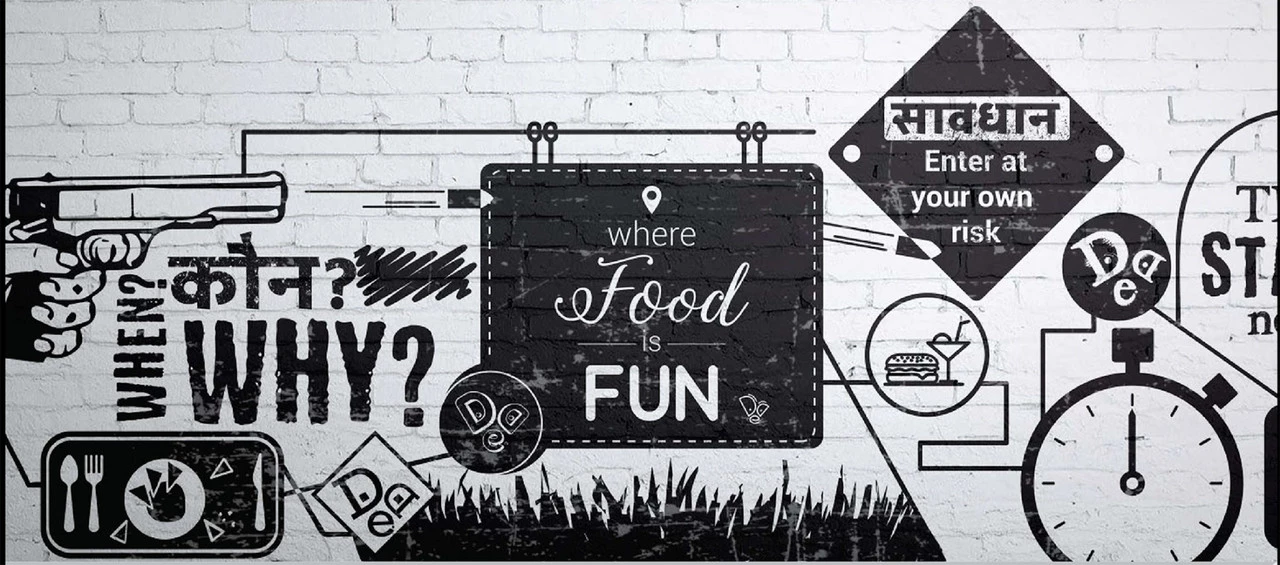 Yet another fun #branding assignment!
Working with #startups is always an intriguing experience. It is more like walking on an unchartered lane. There are no definitive, there aren't any precedents. Along with branding, there are many strategies that come into play to make a #startup success.
This cafe was more of an idea to create a fun, hangout place in the same premise as "Breakout"- Escape Game. At Breakout®, it is NOT about just solving unrelated puzzles, opening locks and escaping in the stipulated time. Each game is a mystery waiting to be demystified. As you navigate through the clues and connect the dots, the story begins to reveal itself. In the process, you and your team tend to totally forget yourself and immerse yourself in the character to solve the mystery.
Dip. Desert. Etc. is the brand that is sharing the premise with Breakout and providing easy snack, deserts, and refreshment options. Brand Identity design created to depict an expression of joy for Generation X. Using the letter D.D.E. a cheerful and unique expression was created as an identity. With an array of merchandising design, the whole cafe brand was given necessary communication design push even via wall graffiti, menu and social media creatives.
As an agency, we strive every project generates value for our client along with enriching experience for our team. Most satisfying part of this project was it was well executed by very talented interns with necessary supervision and guidance from the team.
If you have a startup idea lets talk how to do branding for it!
Read more articles: