Zero Gravity Communications crafts OOH campaign for Vadilal Enterprises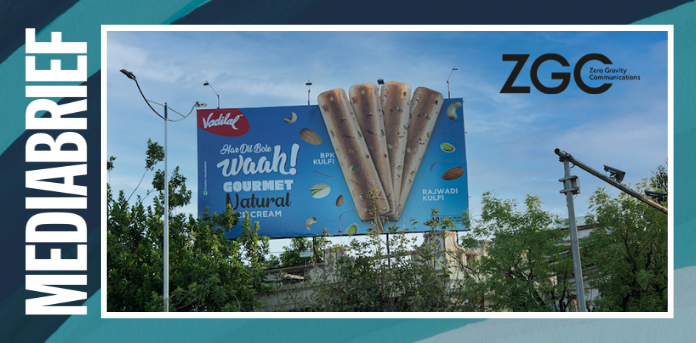 Zero Gravity Communications has come up with an exclusive OOH campaign for its new and existing range of delightful ice creams offered by Vadilal. The campaign has been conceptualised by Zero Gravity Communications, a leading integrated communication agency. Until now, it has generated need inputs on its success metrics.
As part of this campaign, 500+ hoardings were put in key locations attracting maximum footfall in Gujarat, Rajasthan, Uttar Pradesh and Madhya Pradesh, which are the major markets for the brand. Nevertheless, Ahmedabad- the brand's home ground, remains the unique focus of this campaign. The ZGC team has designed pathbreaking vibrant pop out-banners depicting ice creams in an absolutely drool-worthy fashion. The creatives are a visual treat to the eyes, with the objective to generate a good brand recall during the day and night alike.
Describing the thought behind the campaign, Khushboo Solanki Sharma, Co-Founder, Zero Gravity Communications, said, "We wanted to bring out the delectable flavours that Vadilal has to offer to its consumers in an instantly tempting way. Our thought behind the campaign was to generate maximum ROI through design and positioning to drive home top-of-the-mind recall for the brand."
The campaign comes in the midst of the peak summer season, witnessing a sharp surge in demand for ice creams. It also coincides with the subsiding of coronavirus cases which has provided a fillip to offline marketing campaigns.
Read More Articles: